Everyone has heard about Singapore's lively city life and vibrant atmosphere, but did you know that there are countless hidden treasures and secret spots waiting to be discovered in the city-state?
In this article, we're excited to take you on a journey to uncover the lesser-known areas of this beautiful city. We've explored every nook and cranny to bring you a list of the most enchanting and off-the-beaten-path locations that will give you a brand-new outlook on the Lion city. Whether you're in search of hidden gardens that boast mesmerizing views or want to explore picturesque alleyways that are full of history, this journey has something for everyone.
So, if you're a local feeling a bit bored of the typical tourist spots in Singapore or a tourist visiting for the first time, we'd love for you to accompany us as we embark on a quest to uncover the most secluded gems of the country. Are you ready? Let's go!
1) Kong Meng San Phor Kark See Monastery (KMSPKS)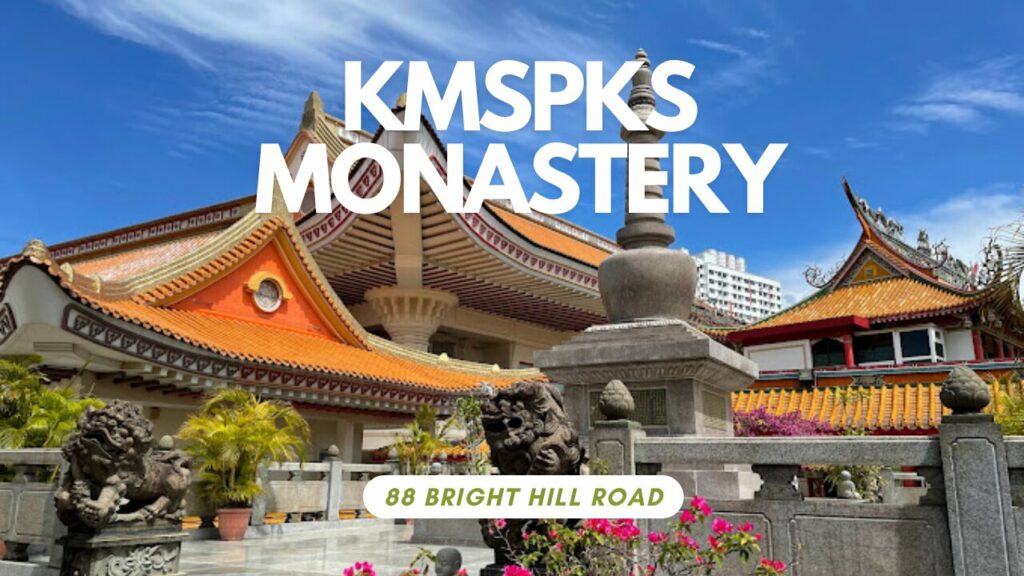 Hidden within the bustling city of Singapore, the Kong Meng San Phor Kark See Monastery is a peaceful and serene oasis that offers visitors a chance to connect with their spiritual side. Built in 1921, this Buddhist temple complex, also known as the Bright Hill Temple, was founded by Venerable Zhuan Dao and has become a spiritual sanctuary and cultural landmark in Singapore.
Located in the northeastern part of the island, the Kong Meng San Phor Kark See Monastery (KMSPKS) is the largest Buddhist temple in Singapore, covering an expansive 75,470 square meters of land.
The complex features six shrine halls, each with its unique features and exhibits. For instance, The Hall of Great Compassion houses the "Avalokiteshvara Bodhisattva" of a Thousand Arms and Eyes crafted in the traditional Indian style. The Treasure Hall of Great Strength and the Hall of Medicine Buddha, located on the second level of the "Pagoda of Ten Thousand Buddha," is adorned with thousands of miniature Buddha statues.
Other halls within the KMSPKS include the Hall of Brightness, The 3290 square meter Hall of No Form featuring a massive 13.8-meter statue of Shakyamuni Buddha, and the Hall of Amrita Precepts, featuring a direct descendant of the sacred Bodhi Tree at Bodhgaya, India.
The Kong Meng San Phor Kark See Monastery (KMSPKS) also offers three ancestral halls located near gate 5 of the complex. These halls provide final resting services for the departed and are a unique glimpse into the spiritual traditions and customs of this fascinating religion.
Most of the halls in the monastery complex are open to visitors from 8 a.m. to 4 p.m., so plan your visit accordingly. On Sundays, as well as on the 1st, 15th, and 27th days of the lunar month, the monastery serves free vegetarian food in its dining hall. This is a great opportunity to sample some delicious local cuisine while also experiencing the monastery's vibrant community. Visitors to the Monastery can also participate in a range of activities, including prayer sessions, meditation retreat, Dharma talks, and vegetarian meals. Its historical significance, coupled with its religious and cultural offerings, makes it a top destination for visitors to the city.
---
2) Seng Chew Quarry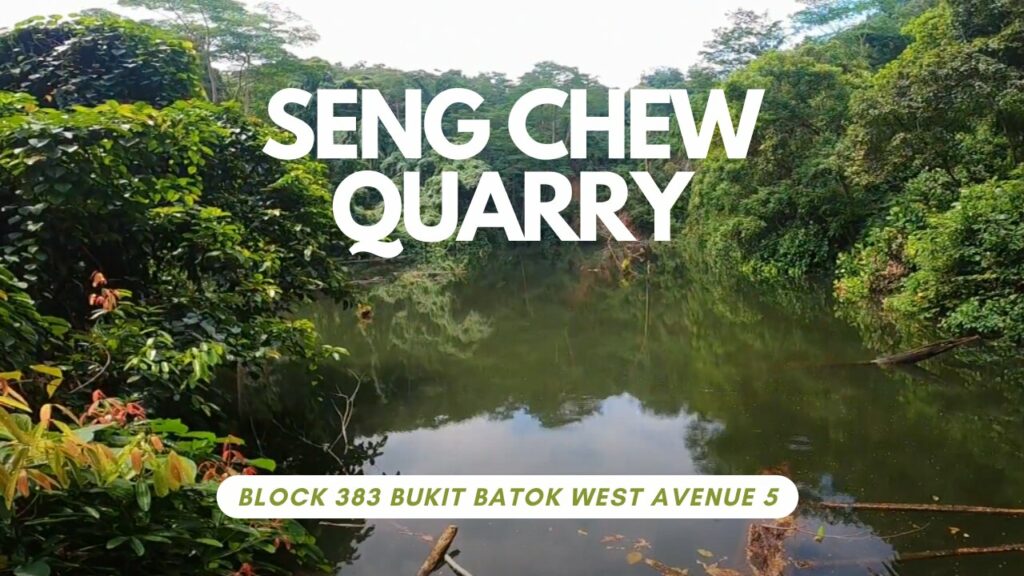 If you're searching for hidden spots to explore in Singapore, look no further than Seng Chew Quarry. Located in the Bukit Batok region, this former granite quarry is one of the country's largest, spanning over 10 hectares of land. Operating from 1949 to the early 1960s, Seng Chew Quarry produced granite primarily for use in construction projects.
Although it's no longer in operation, Seng Chew Quarry has become a popular destination for hiking and rock climbing enthusiasts. The starting point for the trek is at Block 383 Bukit Batok West Ave 5, near the Bukit Gombak MRT station. The journey begins with a climb up grassy slopes, followed by a trail alongside a water drainage system that flows out of the quarry lake, leading to an untouched spot surrounded by a lush forest and thick undergrowth.
The quarry's unique landscape attracts visitors who admire its rugged beauty and natural surroundings. The creation of steep cliffs and deep pools of water from quarrying activities has resulted in a stunning natural landscape, perfect for a thrilling trekking expedition. So if you're looking for an exciting adventure and want to escape the city's hustle and bustle, head to Seng Chew Quarry and discover its captivating beauty for yourself!
---
3) Ying Fo Fui Kun Cemetery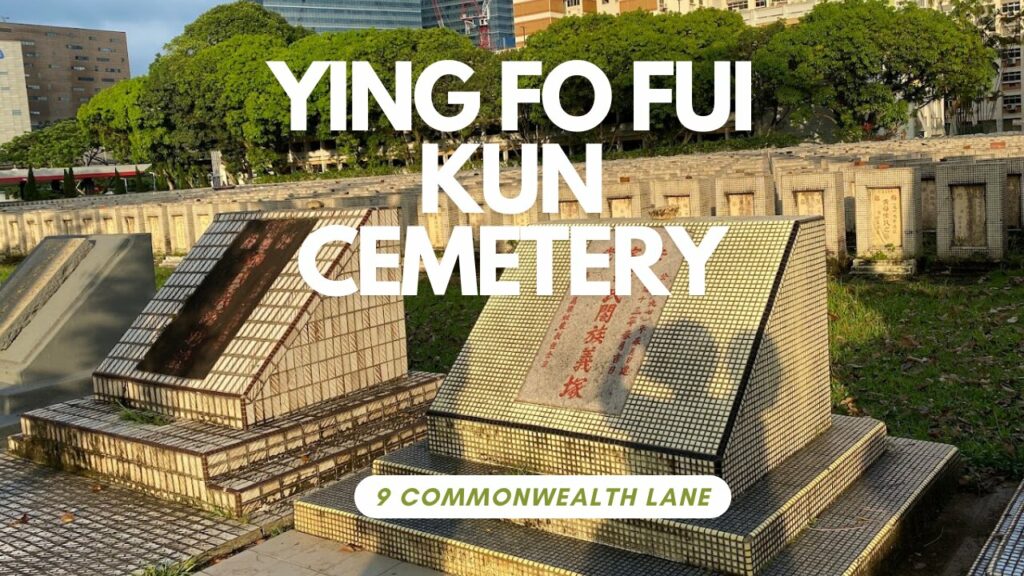 The Ying Fo Fui Kun Cemetery and Ancestral Temple is another secret spot in Singapore that is worth exploring. Located near Holland Village, it is renowned as the last remaining Hakka cemetery in the world, with its original establishment dating back to 1887 by Singapore's oldest Hakka Clan Association.
The cemetery served as a place for burial and ancestral worship and was initially spread over 40 hectares of land, which was later reduced to 1.89 hectares after its acquisition by the government in 1966. Currently, the site is home to around 3,000 relocated graves with urns buried beneath them.
Despite its reduced size, the cemetery and ancestral temple offer visitors a breathtaking view of neatly arranged rows of tombstones nestled among HDB flats. The site also houses the original Shuang Long Shan Wu Shu (Twin Dragon Hills) Ancestral Hall, designed in the traditional Chinese architectural style, making it an excellent place to learn about the customs and traditions of the Hakka people.
For those interested in exploring the history and heritage of Singapore, the Ying Fo Fui Kun Cemetery and Ancestral Temple is a must-visit. It is a hidden gem that provides a glimpse into the cultural and historical significance of Hakka clan members from Jiaying prefecture in Guangdong, China, who played a significant role in Singapore's development.
It's also worth noting that the original "Ying Fo Fui Kun clan house," established in 1822 at Telok Ayer, 7 kilometers away from the cemetery, was declared a national monument in December 1998. This adds to the site's significance as a cultural and historical landmark in Singapore.
---
4) Haw Par Villa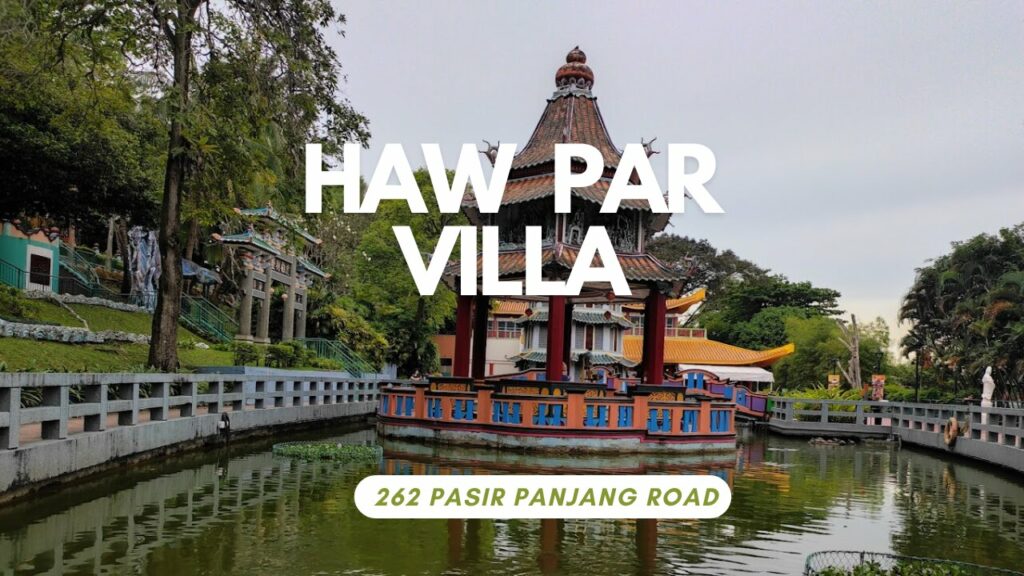 Haw Par Villa, a distinctive and eccentric park located on a hill in Pasir Panjang, Singapore, is a must-see destination for those seeking an unconventional experience. The park, which was originally known as the Tiger Balm Gardens, was built in 1937 by the Aw brothers, who were the creators of the famous 100 year old Tiger Balm ointment.
With its impressive collection of over 1,000 statues and dioramas showcasing Chinese mythology, religion, and history, this underrated theme park is an enthralling attraction for all ages. The Ten Courts of Hell, which is a grisly depiction of the Chinese underworld, is the park's principal highlight and provides insights into traditional Chinese morality.
Haw Par Villa also offers self-guided tours, such as "Footsteps to Enlightenment," which encourages visitors to discover Buddhist elements, and the "Zodiac Hunt," which challenges them to locate the 12 Zodiac animals from thousands of sculptures. These tours enable visitors to take a scenic stroll through the captivating park and discover its mesmerizing features.
Apart from the trail tour, the park also features educational programs where facilitators will share prominent stories from Asian and Chinese cultures, as well as specially curated exhibition and cultural programs. The park is open every day from 9am to 8pm (last entry at 7:30pm), while the Hell's Museum is open Wednesday to Sunday from 10am to 6pm (last entry at 5pm). While park admission is free, visitors will need to purchase a ticket to the Hell Museum, which usually costs around $18-20 per person. So, if you're in Singapore, be sure to add Haw Par Villa to your list of must-visit secret spots.
---
5) Bollywood Farms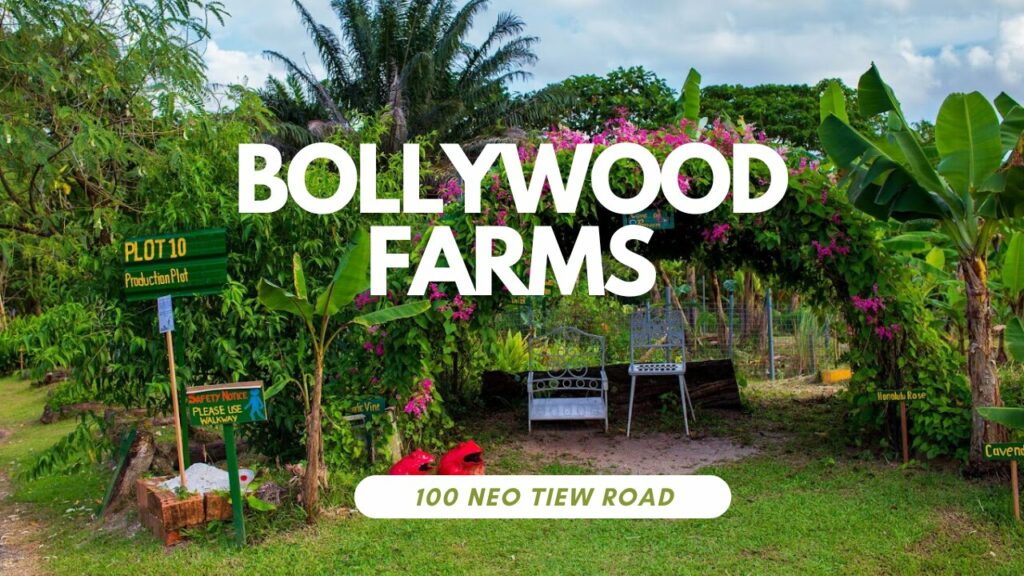 Bollywood Veggies is an acclaimed organic farm in the Kranji countryside of northwest Singapore, a destination renowned for green living. Established in 2000 by Ivy Singh-Lim and Lim Ho Seng as a semi-retirement project, the farm now holds the distinction of being the largest banana grower in Singapore, boasting over 20 varieties.
The farm spans 10 acres of land and uses only traditional farming techniques, eschewing pesticides and synthetic fertilizers to offer 100% organic produce. Bollywood Veggies is not only a farm but also a highly sought-after eco-tourism attraction, offering independent and guided tours, nature walks, horticultural programs, and cooking classes.
Founded in 2004, their "Poison Ivy" bistro, serves delectable à la carte dishes made from fresh, seasonal organic produce grown on the farm, including banana cake, sweet potato chips, tapioca, and kaya. The addition of a culinary school and museum in 2009 made Bollywood Veggies one of Singapore's pioneering agri-tainment destinations.
The farm rebranded as "Bollywood Farms" in 2021 and remains open only from Thursday to Sunday. Visitors have a unique opportunity to learn about sustainable farming practices, savor fresh organic produce, and support a meaningful social cause.
---
We hope that our journey to uncover the hidden places and secret spots of Singapore has inspired you to explore this beautiful city beyond its typical tourist attractions. From its quiet parks to its charming cafes, Singapore has so much to offer for those who venture off the beaten path. So, go ahead and start your own adventure – you never know what amazing hidden gems you might discover!