Looking for the lowdown on the top-notch Sewing machine repair hubs in Singapore, catering to esteemed brands such as Bernina, Janome, Brother, Singer, Babylock and Juki? Look no further! We've got the scoop on all the authorized centers, as well as the deets on reputable independent sewing machine and serger repair shops in the area. Don't miss out on this comprehensive guide to sewing machine repair in Singapore!
Hey, we all know that Singer, Brother, Janome, and other high-end sewing machines in Singapore are renowned for their robust construction, user-friendly interfaces, and top-notch reputation. But let's face it, every now and then, even the best of us can run into a snag with a tangled thread, software glitch, or busted needle.
So whether you are a tailor, hobbyist, professional seamstress, or occasional sewer, you'll need qualified technician assistance to repair your new or old sewing machine. Don't fret, though – we've got you covered with some helpful tips and tricks to get you back to sewing like a pro in no time!
And that's not all – in addition to top-notch repair services for all makes and models of sewing machines, these shops in Singapore also carry a wide selection of essential accessories and spare parts like bobbin cases, bobbin winders, pressure feet, and needle clamps, catering to both vintage and modern machines alike. So whether you're on the hunt for a rare part for your cherished heirloom machine or just need some fresh supplies for your latest project, these shops have got you covered. Don't wait – swing by today and check out their impressive inventory!
List of Top 10 Sewing Machine Repair Shops
---
BERNINA Sewing Machine Repair Centre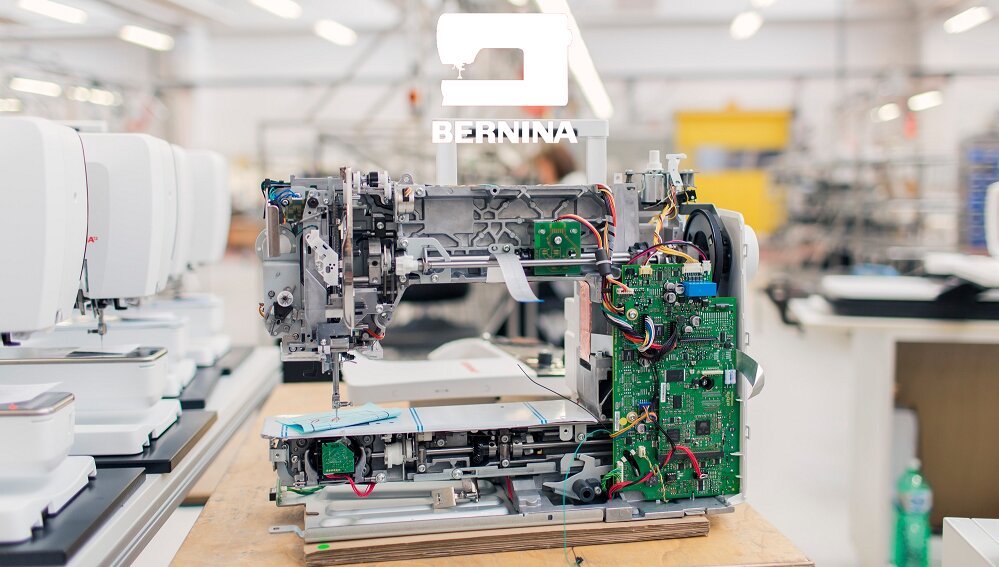 If you're in need of warranty replacement or servicing for your Bernina sewing machine, you've got a few options. First, you can schedule a visit to their M38 Service centre for some hands-on expertise. Alternatively, you can reach out via WhatsApp or customer service hotline for some speedy remote support. And if you're in the mood for some retail therapy, don't miss the Bernina Workshop store located at Funan on 107 North Bridge Rd, #03-K03 in Singapore – it's a must-visit destination for any sewing enthusiast!
You'll be happy to know that their after-sale service team is lightning-fast at resolving any issues you might encounter, earning a stellar 4.7 ⭐ rating on Google reviews. Whether you're struggling with pesky problems like upper thread breakage, frayed or skipped stitches, fabric puckers, or even a stubborn Bernina 5 or 7 Series Bobbin Case, you can count on their team of trained technicians to diagnose and fix any issues with your beloved machines, new or old. So don't hesitate – reach out to Bernina's top-notch support team today and get back to stitching up a storm in no time!
The repair and replacement gurus at this center can service all makes and models of Bernina Sewing Machines, including but certainly not limited to the popular BERNINA 435, BERNINA 475 QE, BERNINA 480, BERNINA 535, BERNINA 590, BERNINA 770 QE, BERNINA 790 PLUS, and even Overlocker and Embroidery machines. So whether you're a seasoned pro or just starting out, rest assured that your beloved Bernina is in good hands with these expert technicians. Schedule your appointment today!
Quality Janome Sewing Machine Repair in Singapore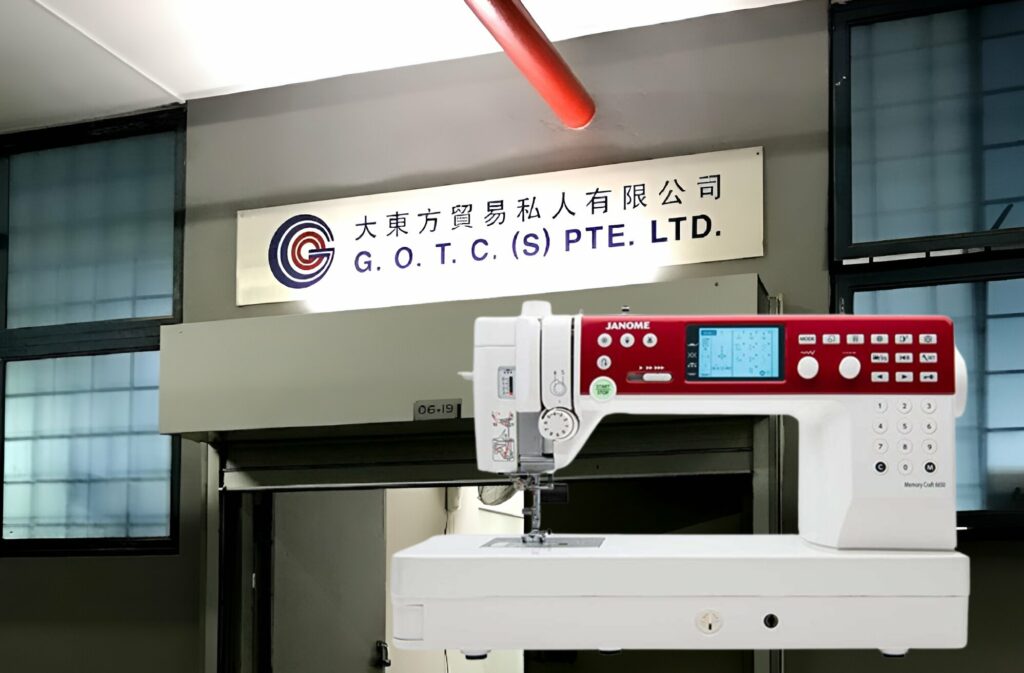 Singaporean Sewists, take note – there's only one authorized Janome sewing machine repair shop in town, conveniently located in the Shun Li Industrial Park. And it's no wonder Janome has earned a loyal following in Singapore, thanks to their reputation for reliable design, speedy performance, precision stitching, and wallet-friendly pricing. So if you're the proud owner of a Janome machine and need some maintenance or repair work, make your way over to their authorized repair shop for high quality service you can trust.
The brand has various best-selling sewing machine models in the country like the Memory Craft 550E, Horizon Quilt Maker Memory Craft 15000, Continental M7 Professional, Horizon Memory Craft 9450, AirThread 2000D, HD9 Professional, Memory Craft 6700P, Skyline S9 and many more.
For a truly top-notch customer experience, you'll want to head straight to the authorized Janome service center for all your repair and warranty replacement needs. Their expert technicians are well-equipped to handle a wide range of common sewing machine issues, so you can get back to your sewing projects in no time. From needle and bobbin thread breakage to skipped stitches, seam puckering, and beyond, they've got you covered. Plus, they can help with issues like needle thread tension, touch screen glitches, sudden noisy operations, and other abnormal malfunctions.
Professional Brother Sewing Machine Maintenance in Singapore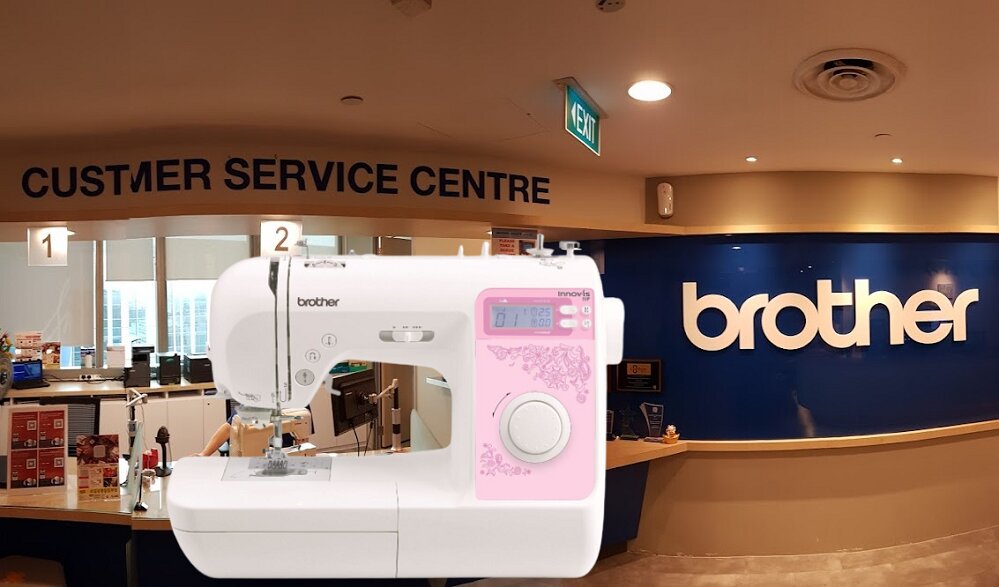 With its strong sales and after-sales support, Brother is also a popular sewing machine brand in Singapore. Whether you have a new computerized machine or an old one, the authorized repair center can handle most common issues.
Brother offers sales and support for a wide range of sewing machines, including Mechanical Sewing Machines like the JK17B, JV-1400, GS2500, LX27NT, AS2730S, PQ1500SL, and JA1450NT. They also provide support for Computerized Sewing Machines such as the A80, A16, A150, F420, and FS60X, as well as Overlocker and Embroidery Machines.
To schedule an appointment, simply call the hotline number below. The experts at Brother can help with issues such as Bobbin problems, E1 & E6 Errors on Brother Sewing Machines, Brother Sewing Machine Not Feeding Fabric, Jammed Brother Not Stitching, Not Picking Up The Thread, Brother Sewing Machine Won't Reverse, and Brother Foot pedal and Needle replacement.
Trusted Singer Sewing Machine Repair Shop in Singapore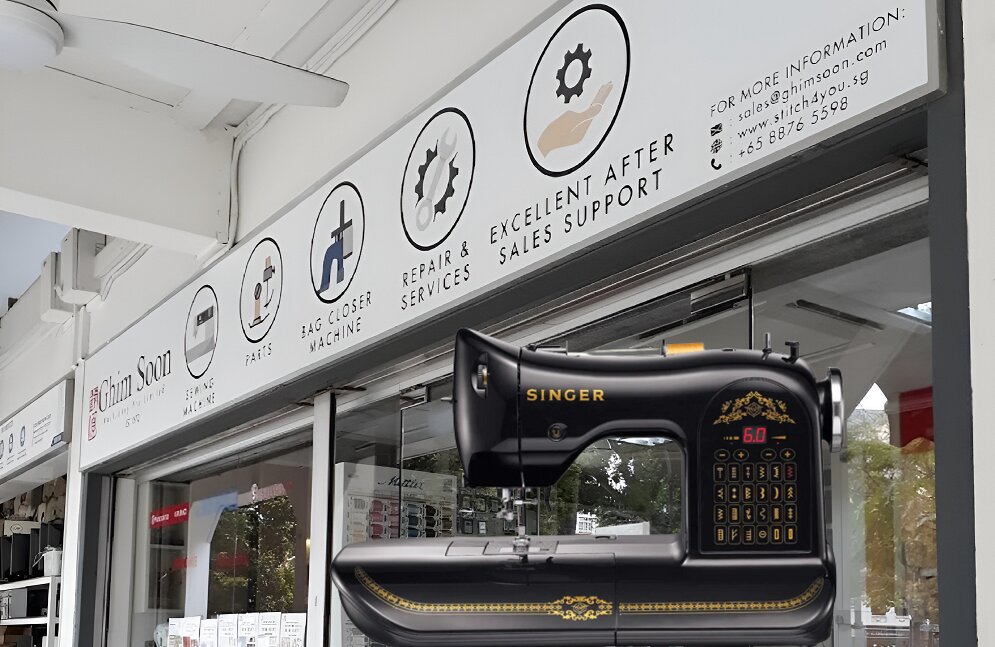 In Singapore, there are no authorized Singer service centers to be found, however, several reputable shops offer both walk-in repairs and maintenance services, as well as pick-up and delivery options.
A team of industry-leading technicians provide repairs for all brands of sewing machines, including old and new models of Singer Sewing machines, such as the Quantum Stylist 9960 & 9985, Patchwork™ 7285Q, Stylist 7258, Confidence 7640 &7469Q, Legacy SE300, Sew Mate 5400, Fashion Mate 5560 and Heavy Duty 6800C & 6600C.
In addition, this sewing machine repair shop also offers parts replacement and repair for Mechanical Singer sewing Machine models like Singer Simple 3223 & 3337 sewing machine, Heavy duty 4452 & 4432, M1000, M1500, M2100, M2400, M3200, M3220, M3300, M3330, M3500, HD6380, MX231, MX60, Prelude, Start and Talent series of Sewing Machines.
BABYLOCK Sewing Machine Service and Repair in Singapore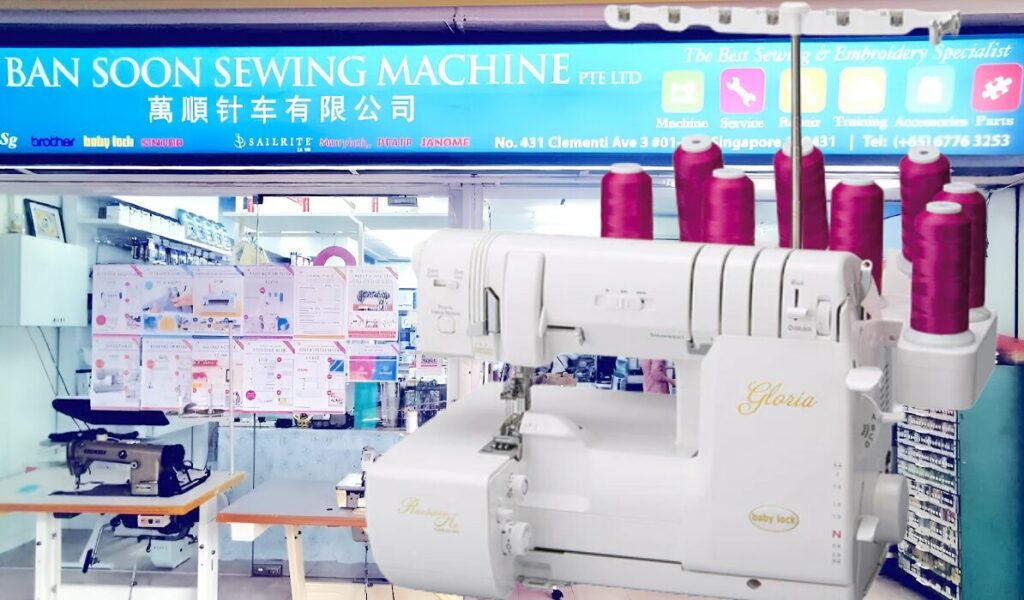 Ban Soon Sewing Machine Pte. Ltd. serves as the official distributor of BabyLock, the well-known Japanese sewing machine brand. It's a one-stop-shop for all your sewing needs, offering a wide range of parts and accessories, including threads, bobbins, and pressure feet. This Clementi-based repair shop also houses a full-fledged service center to cater to all your repair and maintenance needs.
If you want to schedule a walk-in appointment or arrange for pick-up and delivery service, reach out to their customer service department. They offer repair services for various Babylock products such as Euphoria cover stitch machine, Gloria/Triumph BLETS8 Overlock sewing machines, Ovation BLES8, Acclaim BLES4, Enlighten Serger, Victory BLS3, Enspire BLE1EX, and Cover Stitch BLCS-2 with Jet-air threading. You can also call the shop to check for product part availability.
---
So, don't let these little machine troubles get in the way of your sewing project. Next time your sewing machine is acting up, visit these top-rated sewing machine repair shops in Singapore, and let the professionals help you get back to sewing in style!