Hello, dear readers! Today, I'm thrilled to share with you the top 10 wedding trends that you'll see everywhere in Singapore and Southeast Asia in 2023. As someone who loves weddings and everything about them, I can't wait to share what's hot and happening in the world of weddings in this part of the world.
Top Wedding Trends in Singapore
---
1) Sustainable Weddings
With the world becoming more eco-conscious, couples are choosing to have sustainable weddings. This means using biodegradable decor, serving organic food and drinks, and reducing waste wherever possible. Couples are also opting for eco-friendly wedding favors such as reusable tote bags, bamboo straws, or even plantable seed paper.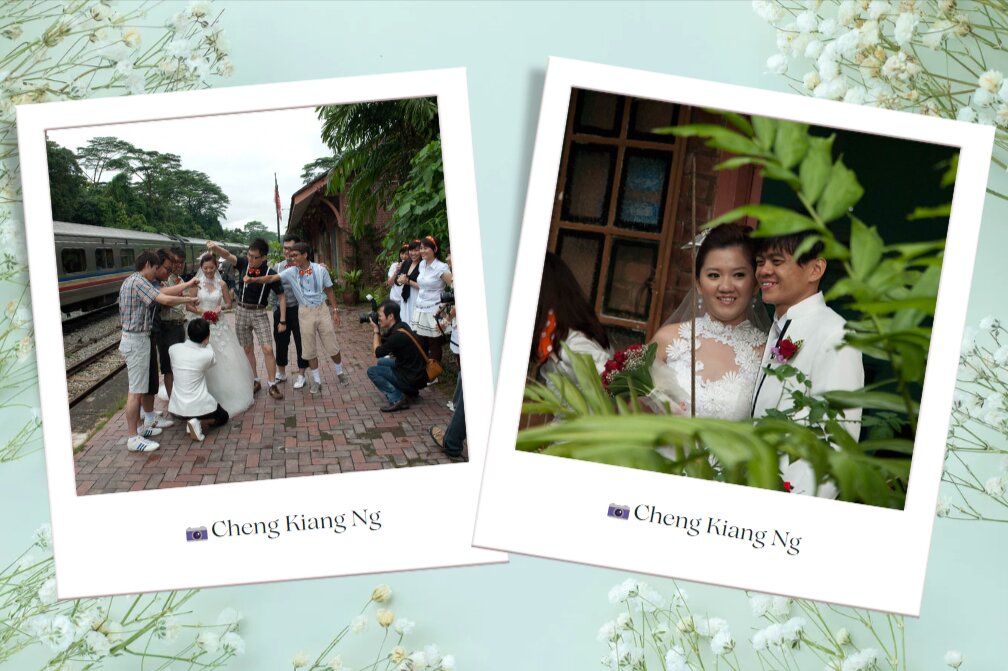 A wonderful option for couples looking to have a sustainable wedding in Singapore is to plan their celebration along the picturesque Green Corridor. Spanning over 24 kilometers, this defunct Rail Corridor is home to many historical sites and lush natural landscapes, including the last remaining Pratt Truss bridge in the city-state. By opting for a wedding that embraces sustainability and incorporating the Green Corridor's nature trail as a backdrop, couples can reduce their environmental footprint while creating an unforgettable experience for their guests.
2) Local Destination Weddings
Destination weddings have always been popular, but in 2023, we're seeing more couples choosing to host their weddings in lesser-known, off-the-beaten-track destinations within the region. Places such as the beaches of Krabi, the rice fields of Bali, or the quaint towns of Laos are being considered as unique outdoor wedding venues.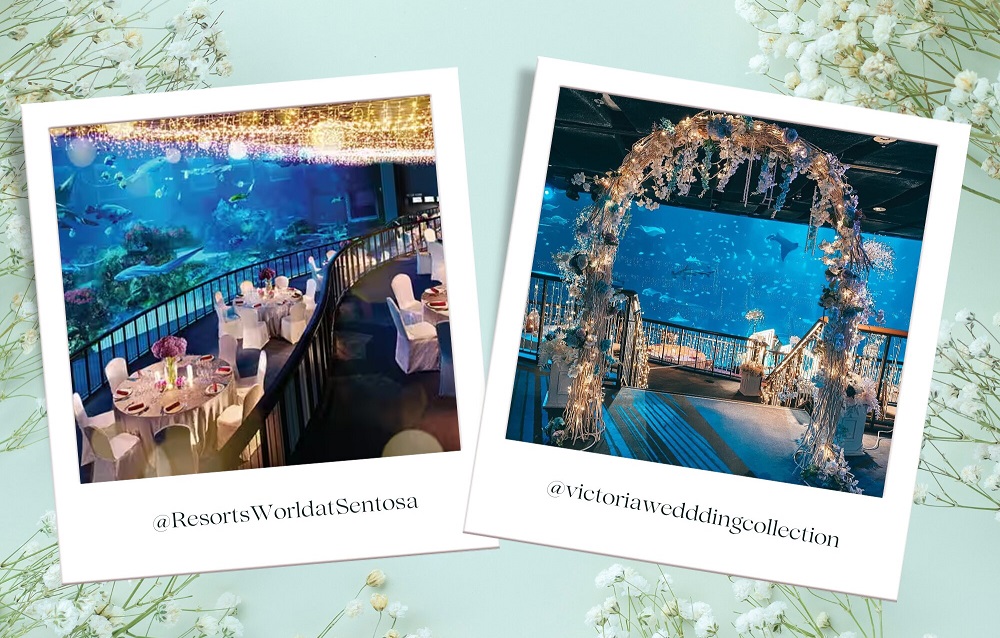 If you're looking for a unique and unforgettable destination wedding in Singapore, don't overlook some of the city-state's hidden gems. The idyllic and picturesque Pulau Ubin, with its rustic island charm, provides a tranquil setting for a serene beach wedding. Alternatively, the vibrant and culturally rich Kampong Glam offers a backdrop of colourful shophouses and the iconic Sultan Mosque, making it a historic and visually stunning venue for a memorable celebration.
For couples seeking something truly out of the ordinary, the ArtScience Museum or the S.E.A. Aquarium may provide the perfect setting for a wedding that's both unconventional and immersive, creating an unforgettable experience for all.
3) Minimalist Weddings
In contrast to the over-the-top weddings of the past, minimalist weddings are becoming more popular. This trend is all about simplicity, with couples choosing to focus on the essentials and creating a more intimate setting. Minimalist weddings typically have neutral colours, clean lines, and understated decor.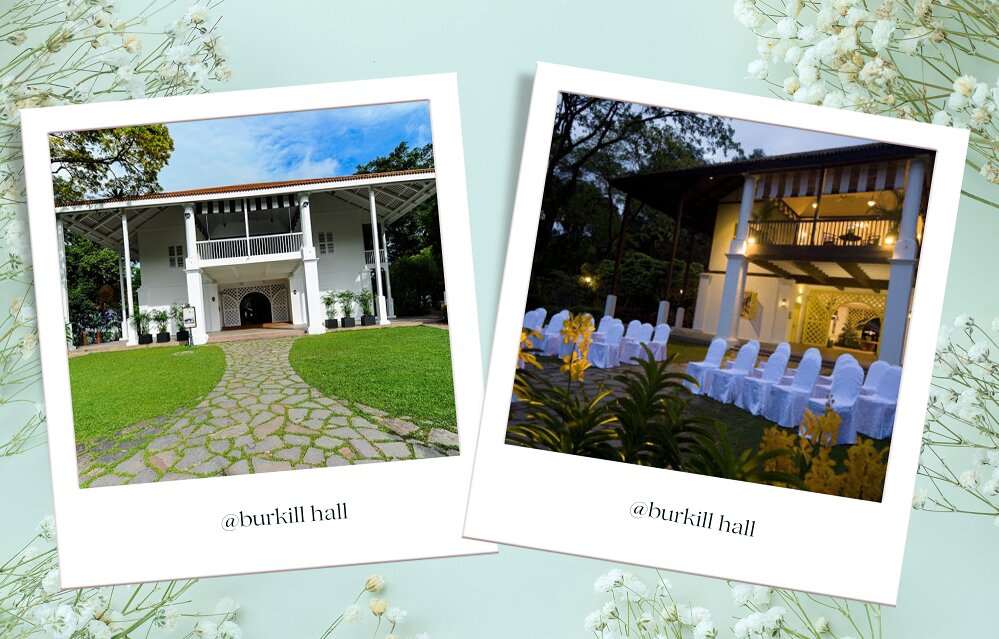 If you're looking to embrace the minimalist aesthetic for your wedding, there are many ways to achieve a clean and elegant style in Singapore. Start by selecting a simple, understated dress and choosing a clean and modern venue for your reception. For those seeking an intimate wedding, the Botanic Gardens or a minimalist loft space with chic and contemporary decor can provide a serene and elegant backdrop for your special day.
Consider minimalist floral arrangements, such as a single statement piece or a small bouquet of wildflowers, to complement the overall simplicity and sophistication of your wedding. Remember, when it comes to minimalist weddings, less truly is more.
4) Personalized Wedding Invitations
Gone are the days of generic wedding invitations. Couples are opting for personalized invitations that reflect their personalities and wedding theme. This means using unique design elements, incorporating the couple's photos, and even adding special touches such as wax seals or calligraphy.
In Singapore, wedding invitations are an essential way for couples to showcase their personalities and create the ambiance for their special day. Various options are available to craft personalized and unique wedding invitations that reflect the couple's style.
For instance, Indian-style invitations often feature vibrant colors and intricate patterns, while Malay-style invitations typically showcase floral and geometric motifs that evoke elegance and sophistication. Chinese-style invitations frequently incorporate traditional symbols or colors that signify good fortune and happiness.
Couples seeking something distinct can create a customized invitation that incorporates their personal style and preferences. This could include calligraphy, eco-friendly materials, laser-cut designs, foil-stamping, or personalized details like a monogram or wax seal. The wedding invitation design should ultimately reflect the couple's personalities and cultural traditions, setting the stage for a memorable celebration that truly represents them as a couple.
5) Sustainable Fashion
Sustainable fashion is not just a trend in everyday clothing but in wedding wear too. More couples are choosing sustainable and ethical options when it comes to their wedding outfits. This includes using eco-friendly fabrics, such as organic cotton or bamboo silk, and supporting local artisans who create sustainable clothing.
If you're seeking sustainable and eco-friendly clothing made by talented artists and designers in Singapore, there are several options to explore. Etrican, for example, is a pioneer sustainable clothing brand in Singapore that uses 100% certified organic cotton. Another option is the Source Collections fashion label, which produces sustainable clothing made from eco-friendly fabrics like organic cotton, bamboo, and Tencel. Both brands offer fashionable and sustainable clothing choices that allow you to dress stylishly while minimizing your environmental impact.
6) Interactive Food Stations
Food stations are not a new concept, but in 2023, we're seeing more interactive and personalized options. Couples are choosing to have live cooking stations, interactive food displays, and personalized food and drink menus that cater to their guests' dietary needs.
7) Creative Backdrops
The wedding backdrop has always been an important element in wedding decor. In 2023, we're seeing couples go beyond the traditional floral arches and opting for more creative and unique backdrops. This includes using materials such as macrame, wood, or even neon lights to create a statement piece.
8) Inclusive Weddings
Inclusivity is becoming more important, and couples are choosing to make their weddings more inclusive by incorporating diverse elements. This includes having multi-faith or multi-cultural ceremonies, using gender-neutral language, and incorporating accessibility options for guests with disabilities.
9) Technology at Weddings
Technology is playing a larger role in weddings, with couples using it to enhance the guest experience. This includes using virtual reality for destination weddings, live streaming the wedding ceremony for guests who can't attend in person, and creating customized wedding websites.
10) Eco-friendly Wedding Favors
As mentioned earlier, sustainability is becoming more important, and this extends to wedding favors too. Couples are opting for eco-friendly and reusable wedding favors that reflect their wedding theme. This includes things like personalized tote bags, bamboo straws, and even seed packets for guests to plant.
And there you have it, folks – the top 10 wedding trends that you'll see everywhere in Singapore and Southeast Asia in 2023. As always, it's important to remember that trends come and go, but what's most important is that your wedding reflects your unique style and personality. Happy planning!